My name is Rajasekar. I suffer from Spinal Muscular Atrophy and was diagnosed when I was 7 years old by a muscle biopsy. Doctors said that I could not walk after reaching my teenage years but suggested to do physiotherapy and breathing exercises to limit the severity. My parents did my physiotherapy whenever they had time, but they couldn't continue doing so due to their work. I lost my walking ability completely when I was 12. After losing my full walking ability, I developed scoliosis. My mom noticed that my backbone is getting bent. A year later, I was hospitalized for about a month. Doctors took many tests and recommended to do physiotherapy regularly and to use a customized wheelchair for my comfort and prevent the severity of scoliosis. Later, scoliosis made me lose my ability to sit in a cycle as I was susceptible to fall backward. My parents got frustrated and decided to stop my education as they were unable to manage.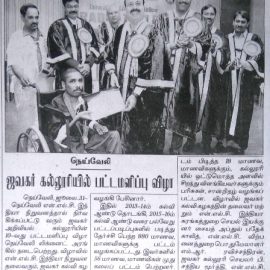 A week later, my mom regained her energy and said, 'Until I live, I struggle for you'. To resolve my cycle problem, we approached the government for a free tricycle, but I was disqualified to get that tricycle as I don't have enough strength to pedal. Another disabled person sold his old tricycle to us. With my second-hand tricycle, my mom took me into the school and helped me complete my schooling and graduation. Throughout my schooling and college education, I was the topper of my class. Due to scoliosis, I lost my ability to sit independently, roll on the floor, wake up from the floor, and take bath independently where I can fall suddenly. Whenever I tried to wake up from my bed, I fell down and got many injuries. For every slip, I would suffer from blood loss. The challenge was to reach the hospital for getting treatment because my mom is the only person is taking care of me.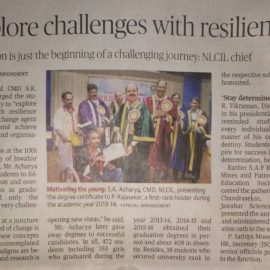 Being a wheelchair bound person, surviving is a big battle for me. From maintaining my personal hygiene to getting proper education, I was helped by my mom. She made me as topper in my education and maintained my health until now. Now as my parents are getting older, they are losing their energies and are unable to carry me on their shoulder. After my parents, there is no one in this world to protect me. I searched many orphanages online but up to my knowledge there is no orphanage for patients like me In India. I am financially helpless to maintain my physiotherapy, scoliosis surgery, etc. My parents made me a topper but in life I became a loser. I was rejected by many companies because of my disability. I failed to hunt the right job for me.
This SMA pushed me down from first position to last position. Perhaps I failed today but I'm sure I will win one day. Hope Beyond Boundaries.